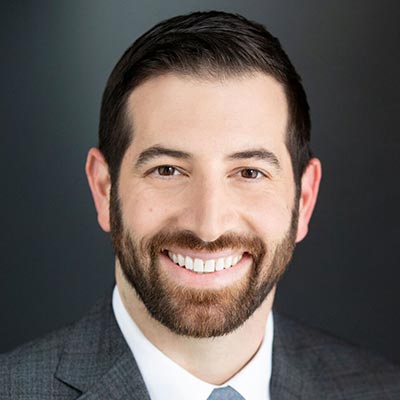 Jonathan Feldman
Partner | Legislative Advocate
Jonathan Feldman is the newest Legislative Advocate to join Arc Strategies. Prior to his current position, Feldman ran the political and legislative program for the California Police Chiefs Association. During that time, Feldman helped guide major shifts in public policy governing law enforcement, including negotiating legislation regarding civil asset forfeiture, bail reform, sanctuary state laws, police use of force and transparency, homelessness and mental health reform, and cannabis. At no time in recent history has law enforcement faced as many significant policy shifts, and Feldman has been at the center of each critical legislative debate and statewide ballot measures. From local police to the State Department of Justice, Feldman is intimately connected to California's law enforcement community.
Before working for the police chiefs, Feldman worked on legislation, press, and campaigns for members of the California State Legislature, most recently Assemblymember Mike Gipson (D-Carson). While working inside the Capitol, Feldman developed a broad array of skills that include producing social and print media content, drafting legislation, and working political campaigns. However, politics was not Feldman's first career choice.
As an energetic young adult, Feldman fought wildfires on a Type I Hotshot Crew with the United States Forest Service. While stationed along the California/Oregon border, Feldman fought over 200 wildfires in nine different states. After an injury punctuated an end to his firefighting career, Feldman attended California State University of Sacramento, utilizing their Government Program to begin his political career with Assemblymember Luis Alejo (D-Salinas).