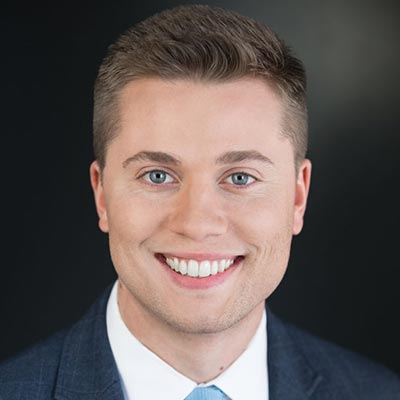 Max Perry
Legislative Advocate
Max Perry is a Legislative Advocate for Arc Strategies. In this capacity, he provides assistance to the firm's clients and lobbyists, tracks legislation through the CA political process, crafts bill position letters, engages with clients on strategy development, provides public testimony and manages issue areas on a variety of subjects.
On behalf of our client, the City of Long Beach, Max manages all tracked bills, facilitates weekly conference calls and drafts and updates letters on legislative positions. He also manages the City's legislative matrix which the City accesses through a live link.
Prior to joining the Arc team, Max worked for Senator Ed Hernandez as a Legislative Aide where he specialized in education and public safety issues. During this time, he staffed the Senator on various committee assignments, engaged with stakeholders on policy development, crafted original legislation and contributed to winning campaign efforts. Between his tenure with Senator Hernandez, his time with DBHK, and his internships among the political community in years past, Max has accumulated a sound knowledge of the California political process.
Max earned his Bachelor's degree in Political Science and International Relations from Wake Forest University, and studied Geopolitics at the University of Sydney, Australia. This involvement in collegiate politics led him to intern for eBay's Global Government Relations Firm in Washington D.C. before he eventually returned to pursue a political career in his home of Sacramento.